These pages are from an autograph book belonging to my great-grandmother, Mabel C. (Morgan) Dunham (1879-1960). The entries end around the same time that she obtained her second autograph book.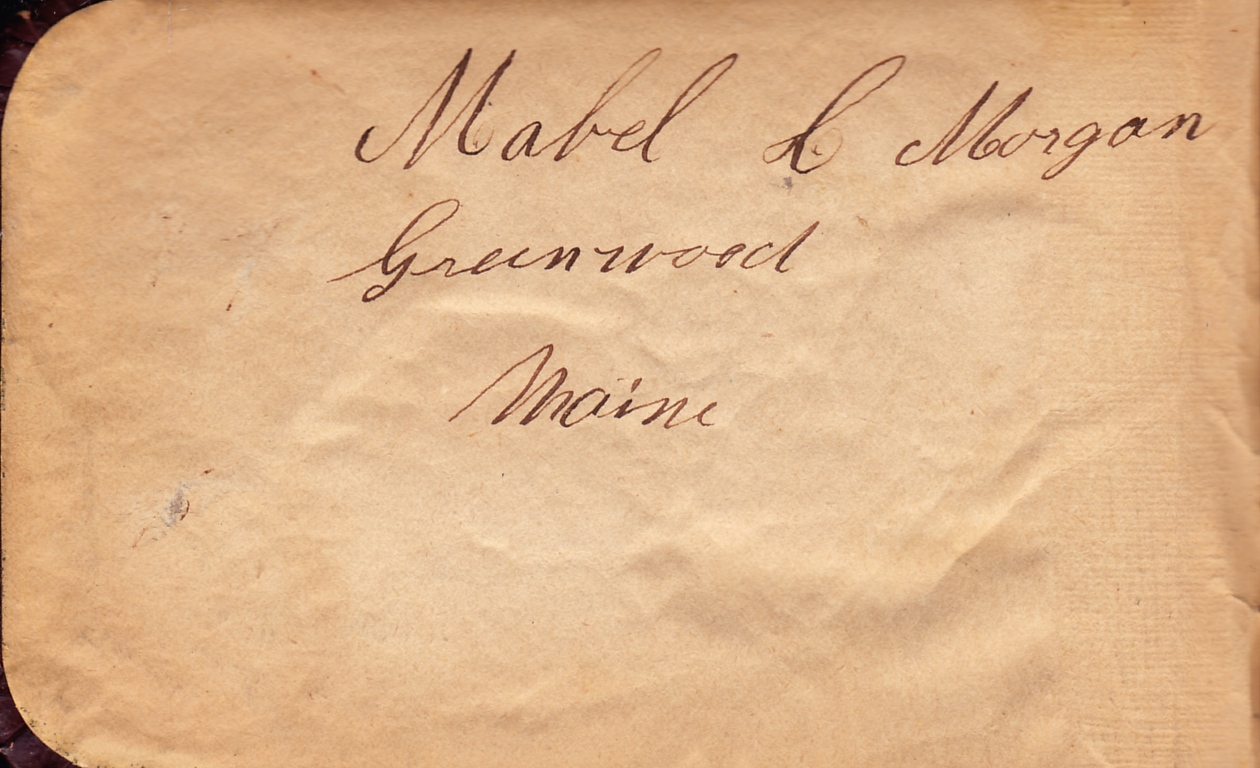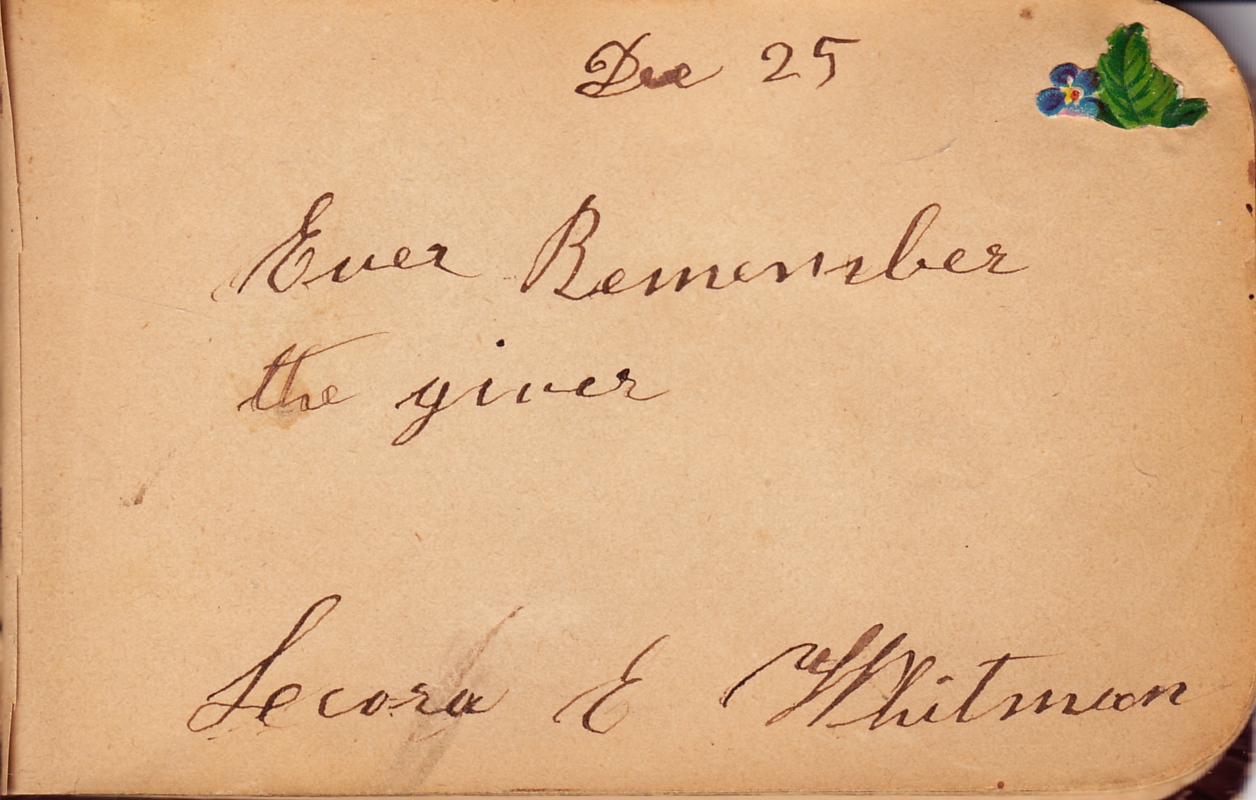 Leora Ellen Whitman (1883-1970) was a neighbor of Mabel's on Patch Mountain in Greenwood.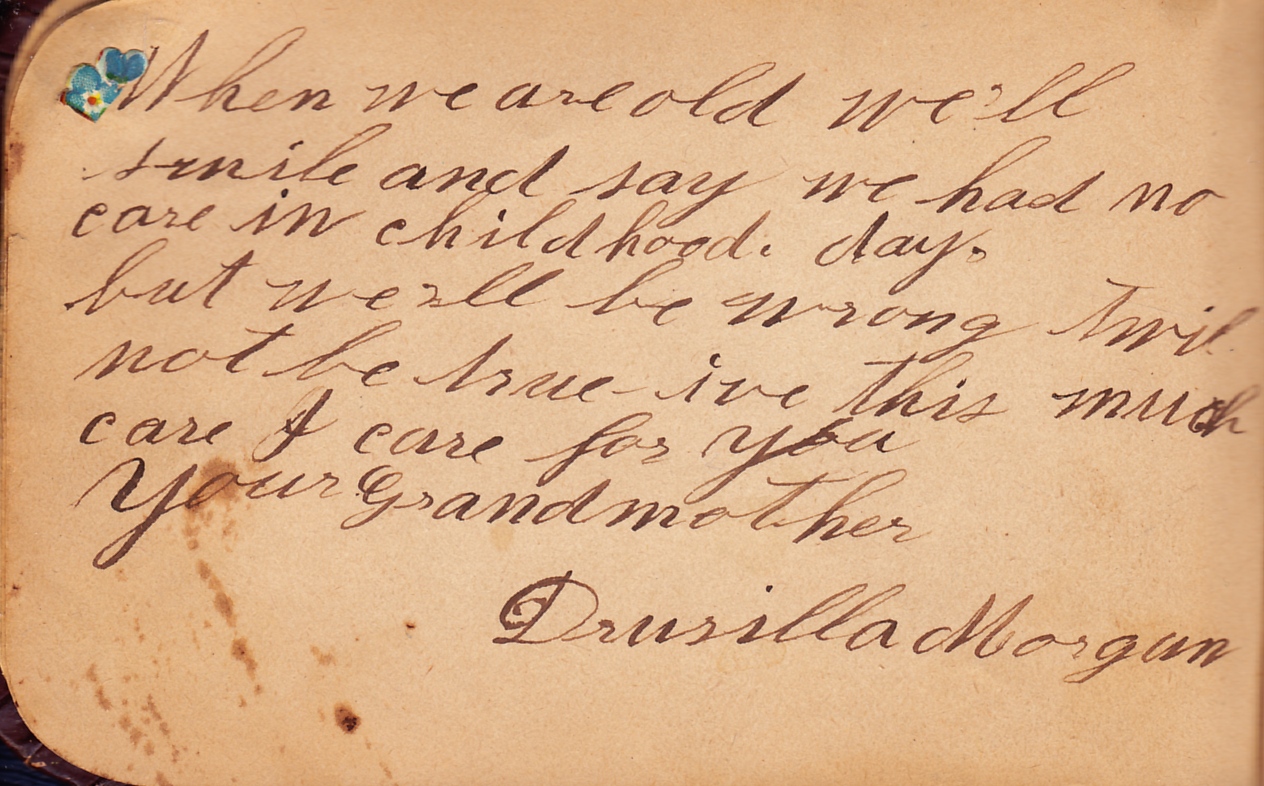 Drusilla Morgan (1820-1896) was Mabel's paternal grandmother.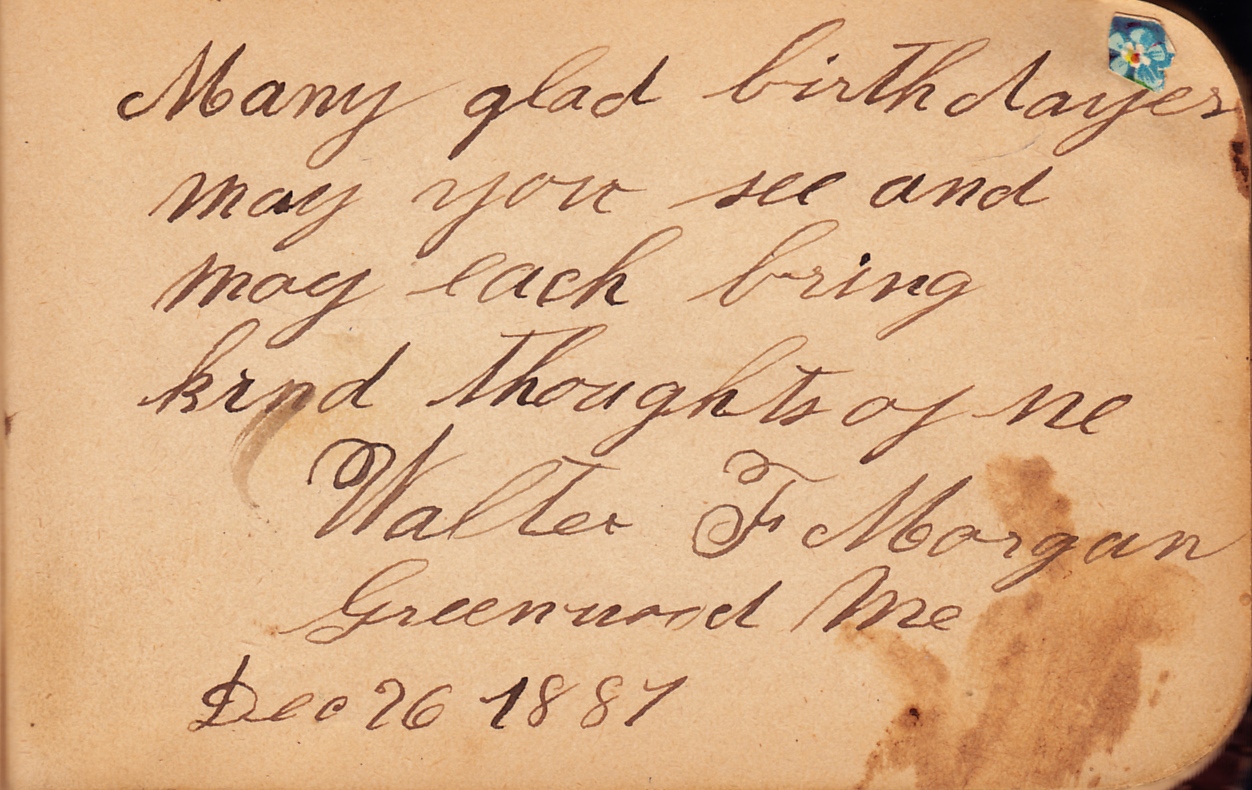 Walter F. Morgan (1871-1929) was a cousin and neighbor of Mabel's.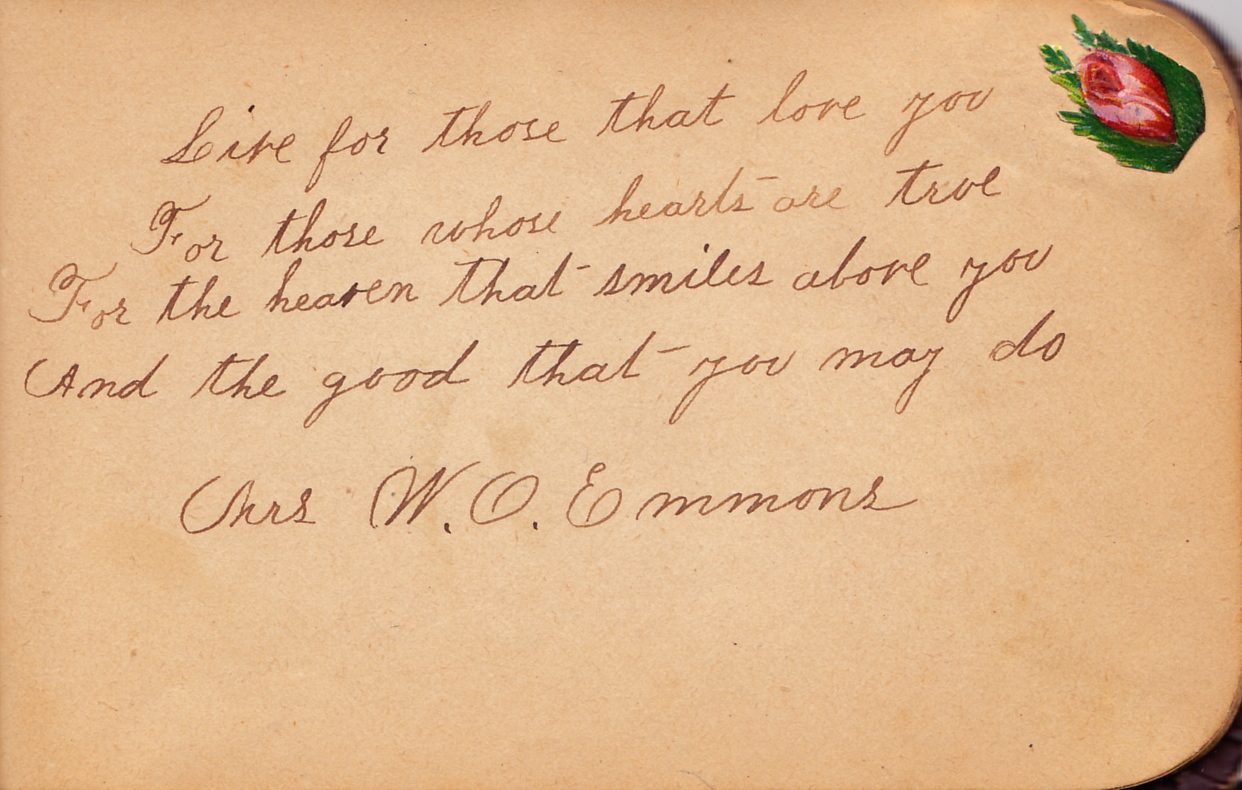 Mrs. W. O. Emmons was Aroline Emma (Brackett) Emmons (1859-1926). Her husband was Mabel's first cousin once removed.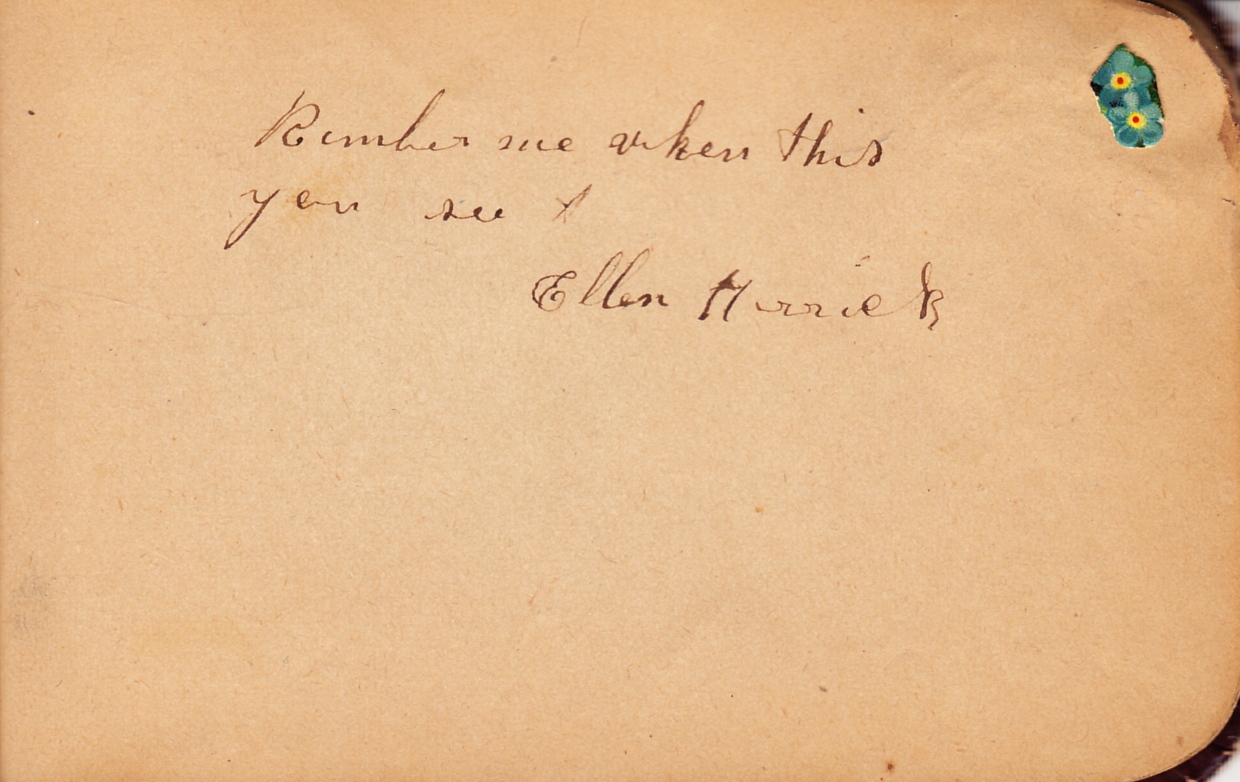 Ellen A. (Morgan) Herrick (1849-1909) was Mabel's paternal aunt.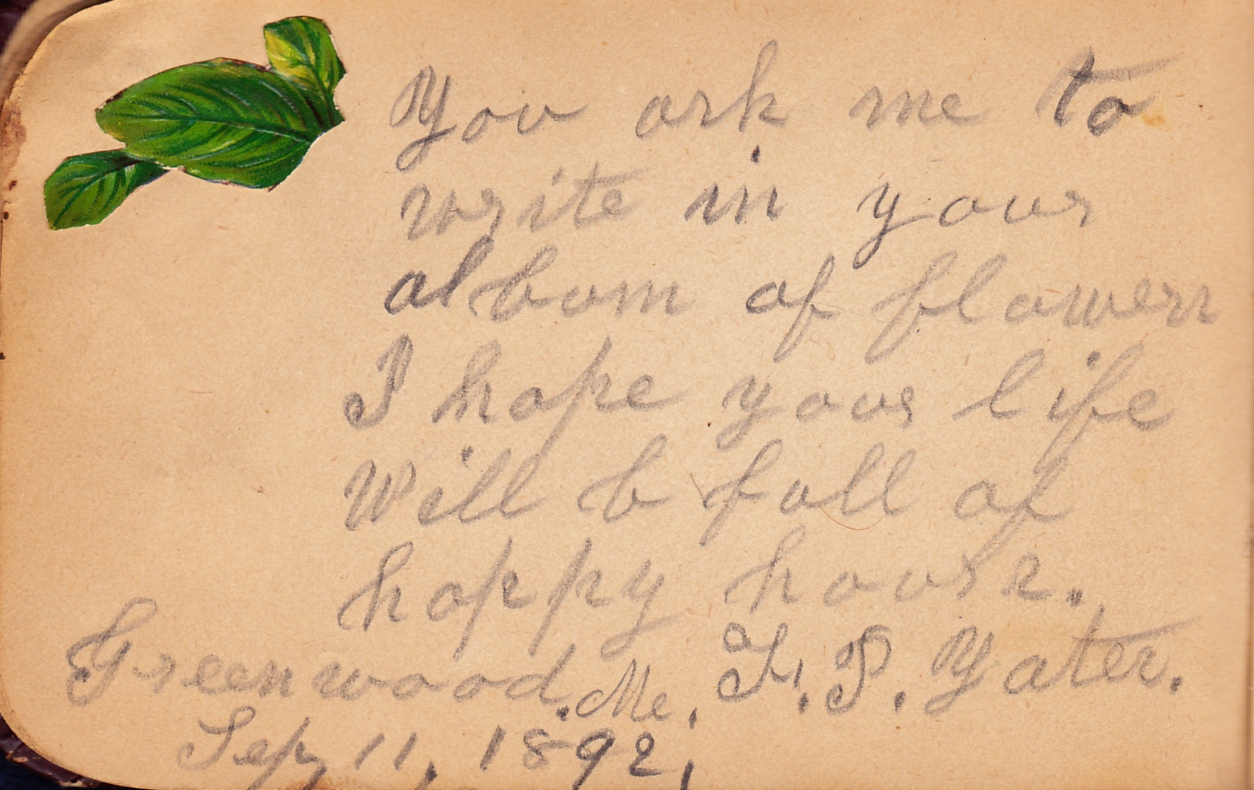 Frances Priscilla Yates (1843-1914) was the wife of Sylvester C. Yates of Patch Mountain.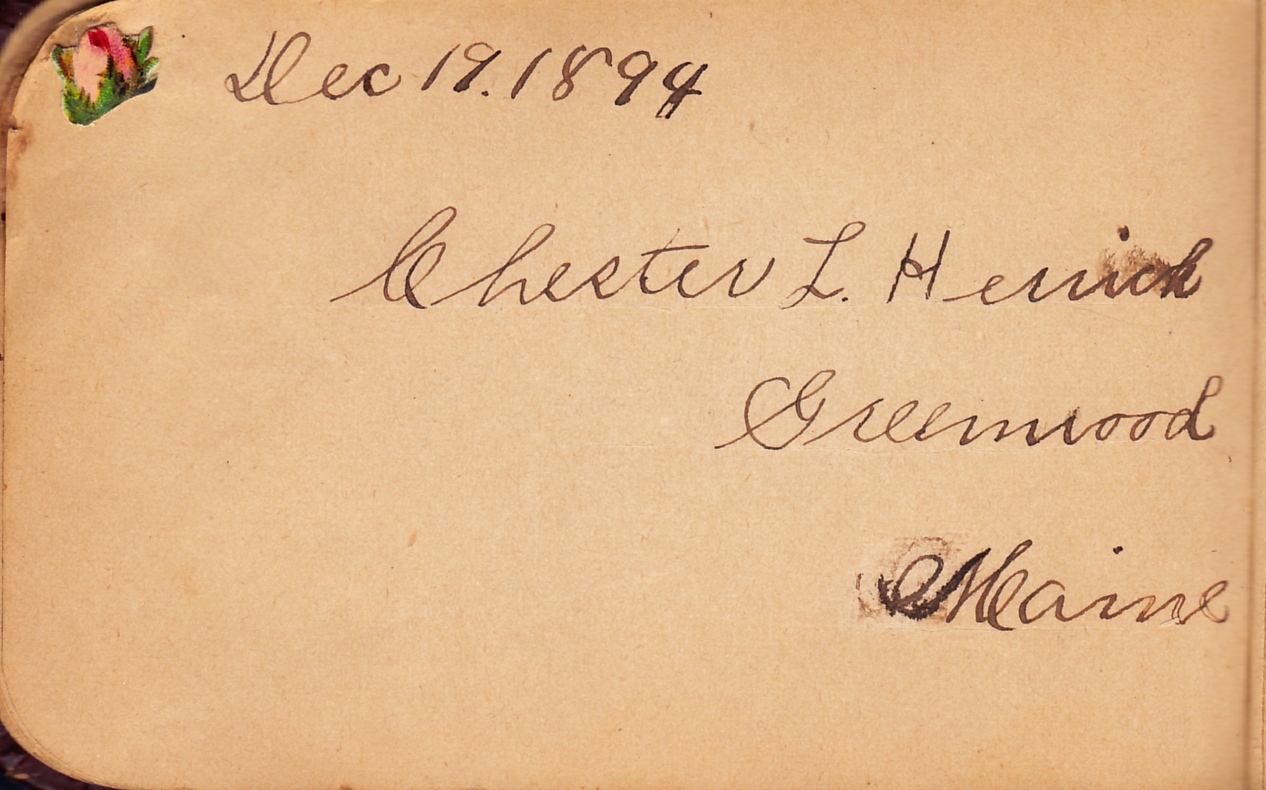 Chester L. Herrick (1883-1897), the son of Mabel's aunt Viola (Morgan) Herrick, died at a young age of diabetes.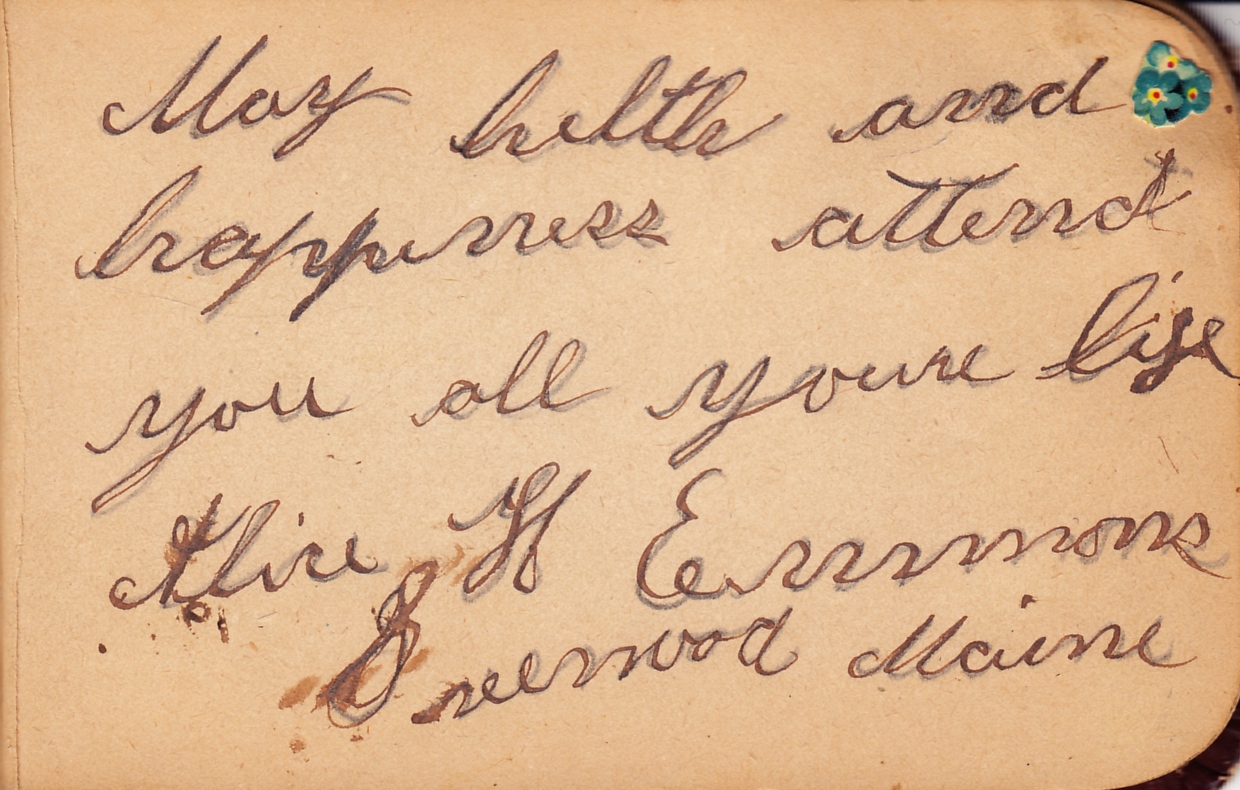 Alice H. Emmons (1879-1964) was the little sister of W. O. Emmons, mentioned above.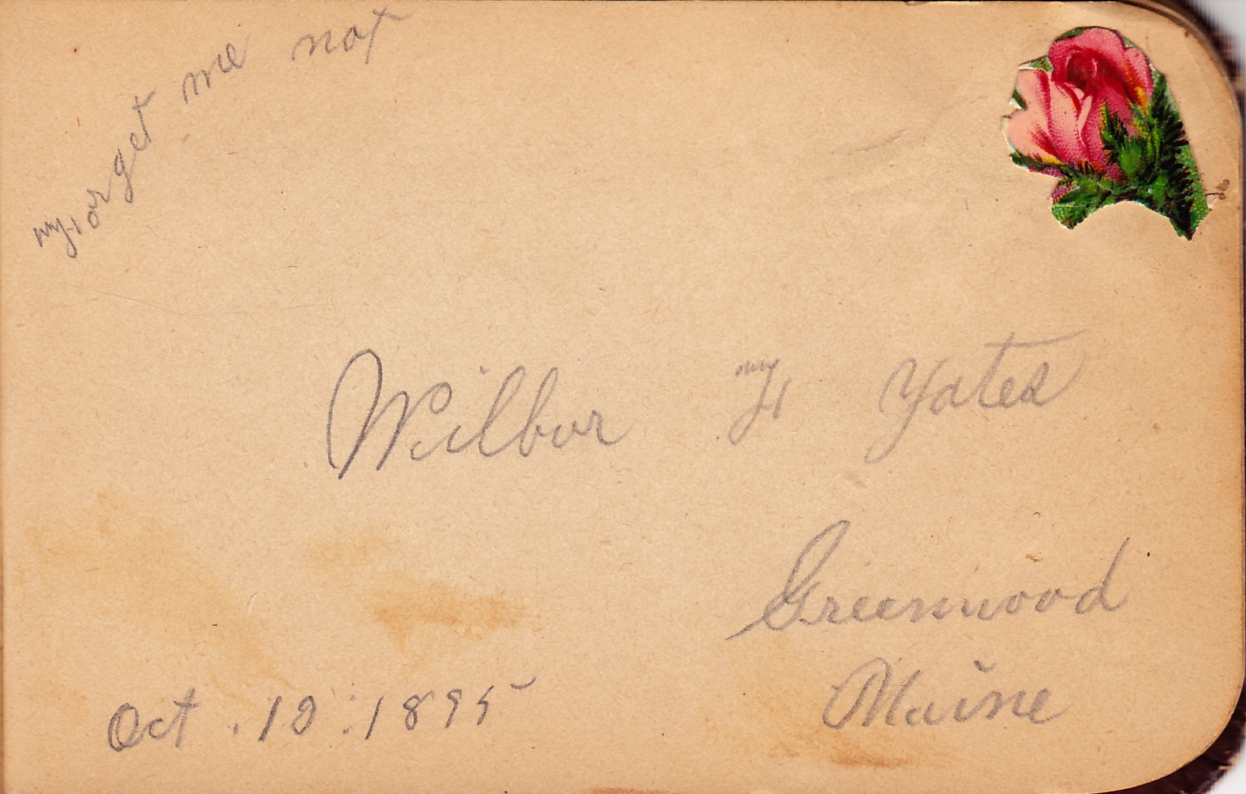 Wilbur Fisk Yates (1873-1953) lived near Greenwood City, and later ran a small store there.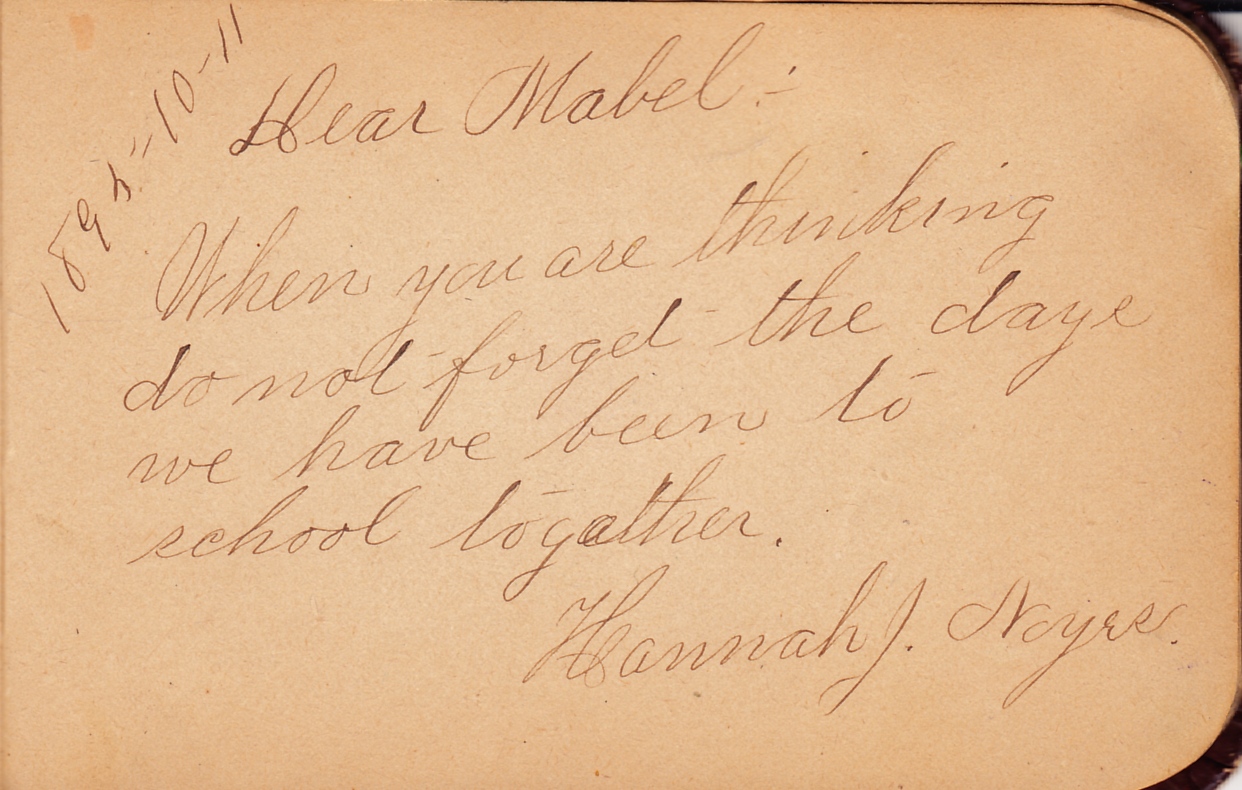 Hannah Jane Noyes (1862-1956) was a lifelong friend of Mabel's, and taught school on Patch Mountain.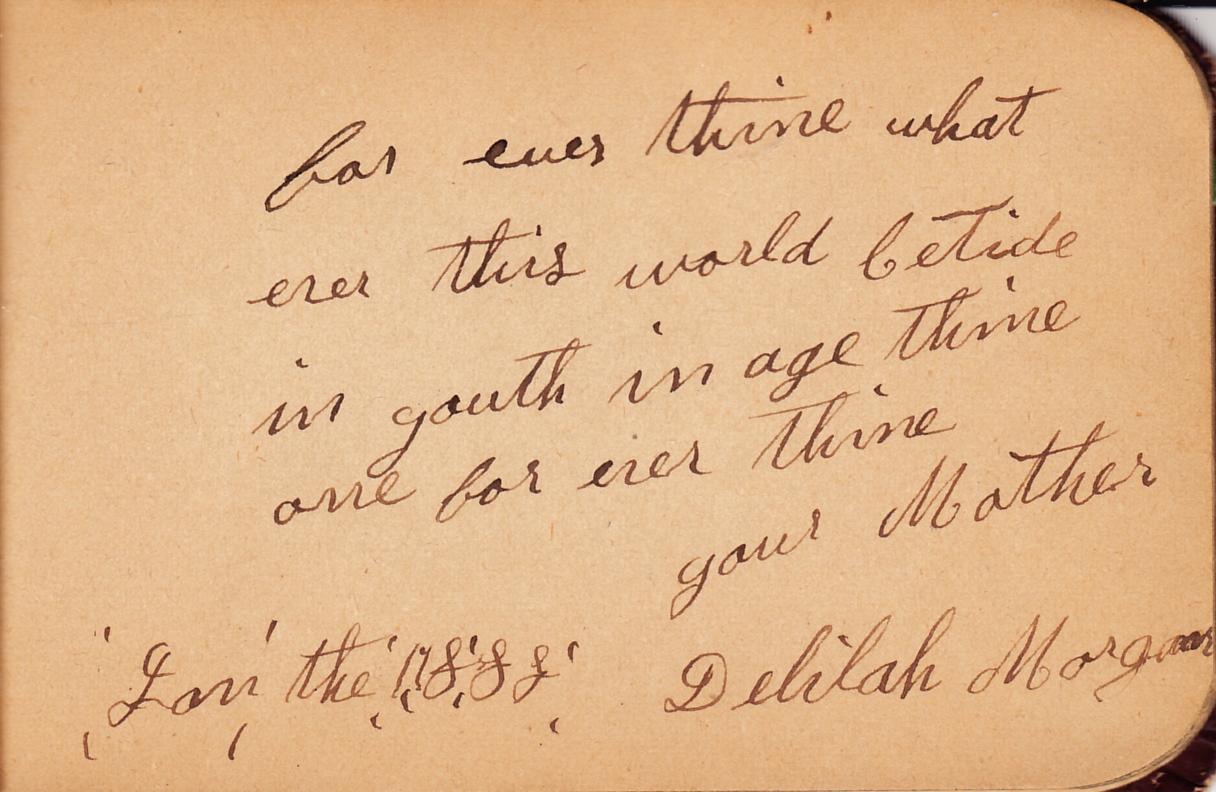 Delilah Morgan (1856-1930), Mabel's mother.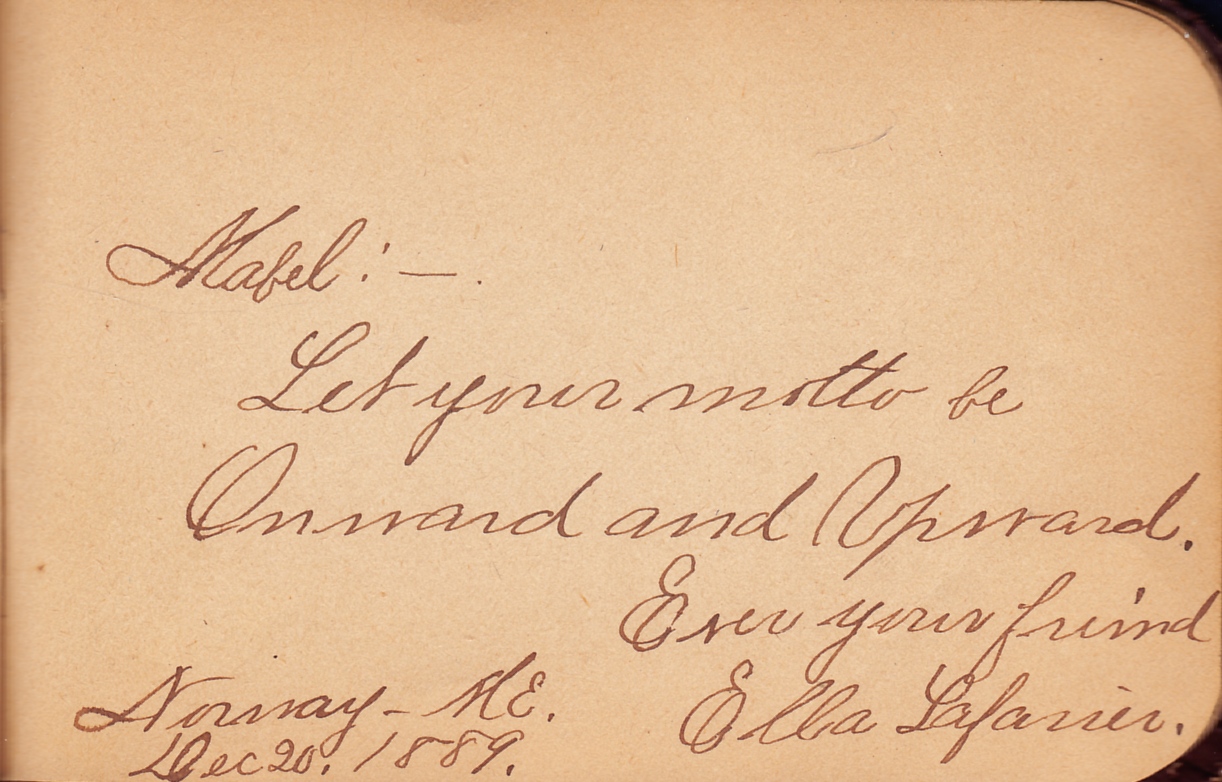 Ella Lafarrier (1872-1934) was a teacher in Norway in 1900, so possibly she taught also on Patch Mountain in Greenwood.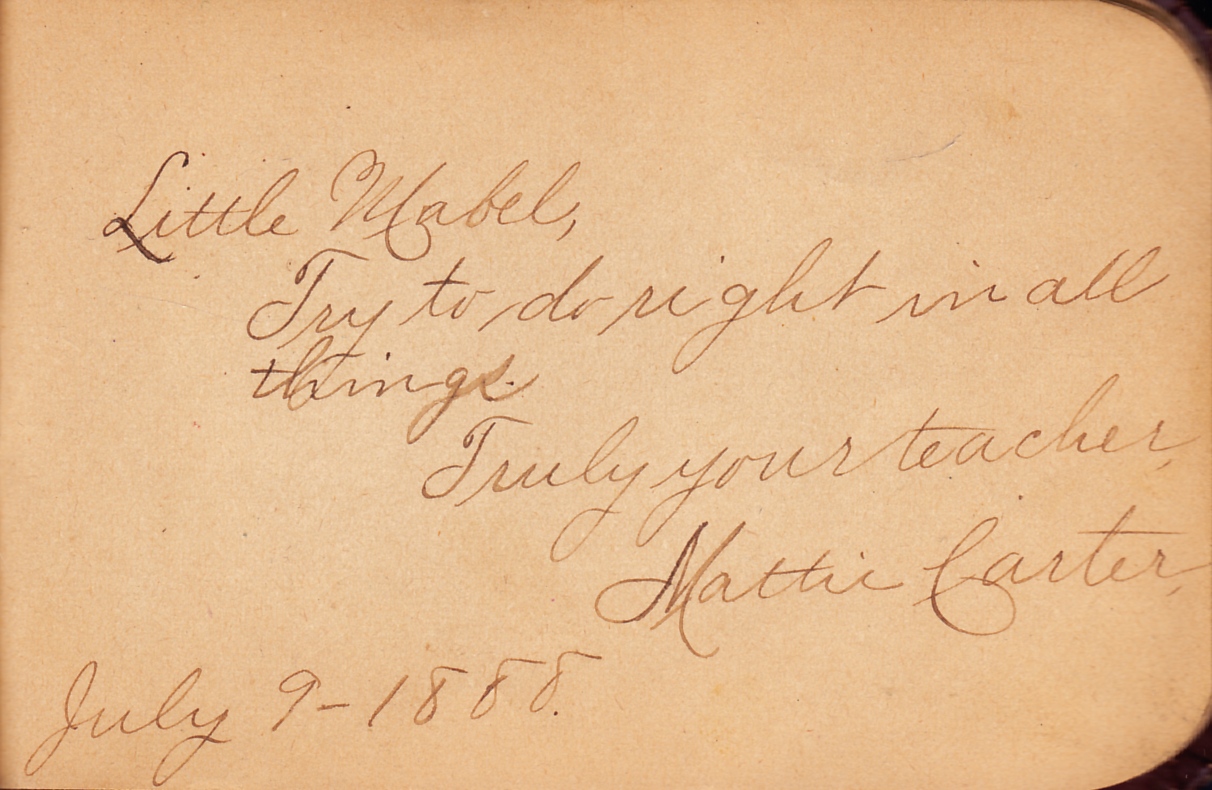 Mattie Carter (1871-1891) grew up at the southerly end of Patch Mountain, and was Mabel's teacher.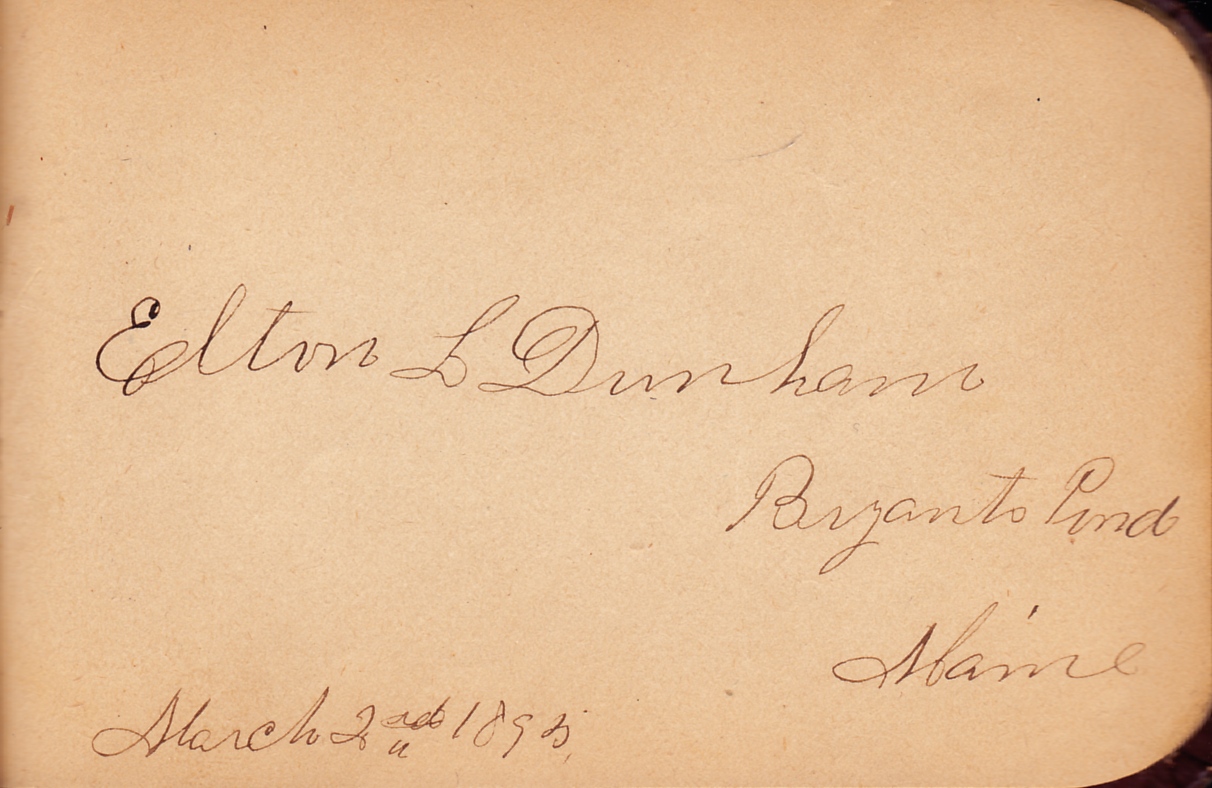 Elton Lee Dunham (1873-1953) was Mabel's future husband. They married in September 1896.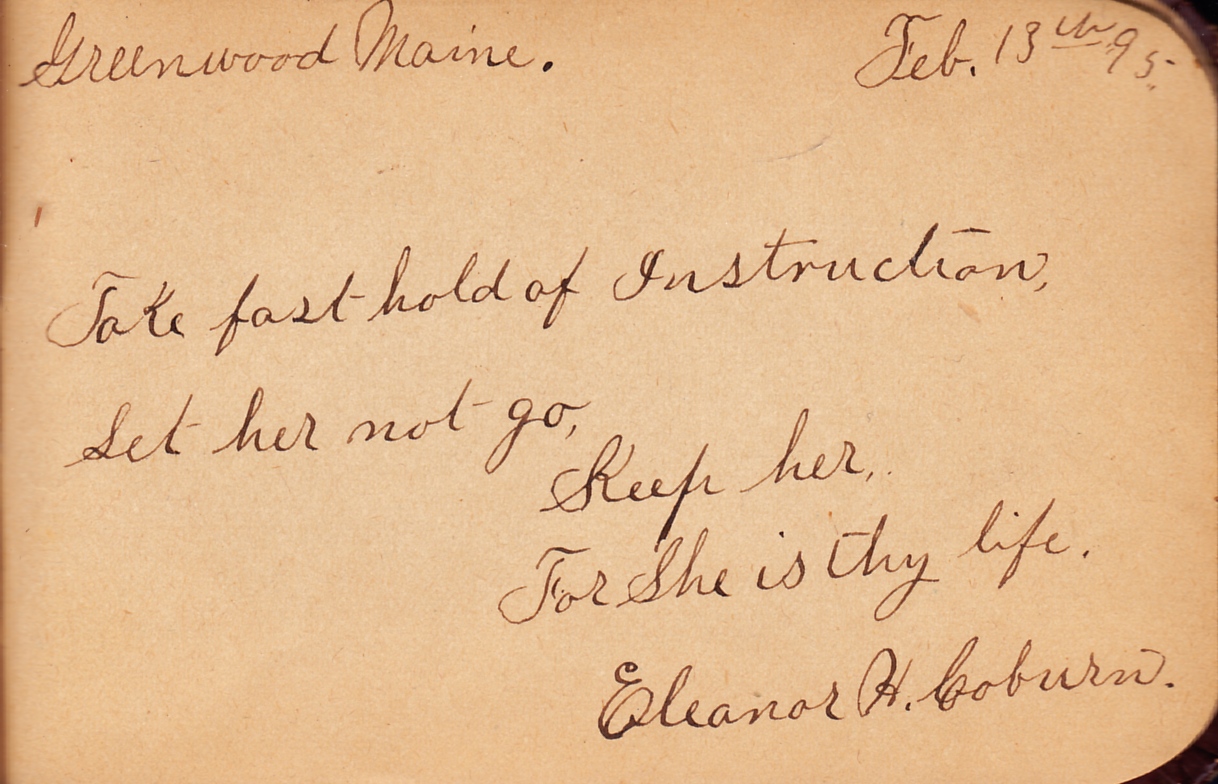 Eleanor H. Coburn, born 1862 in North Carolina, was the second wife of Ernest D. Coburn of Greenwood.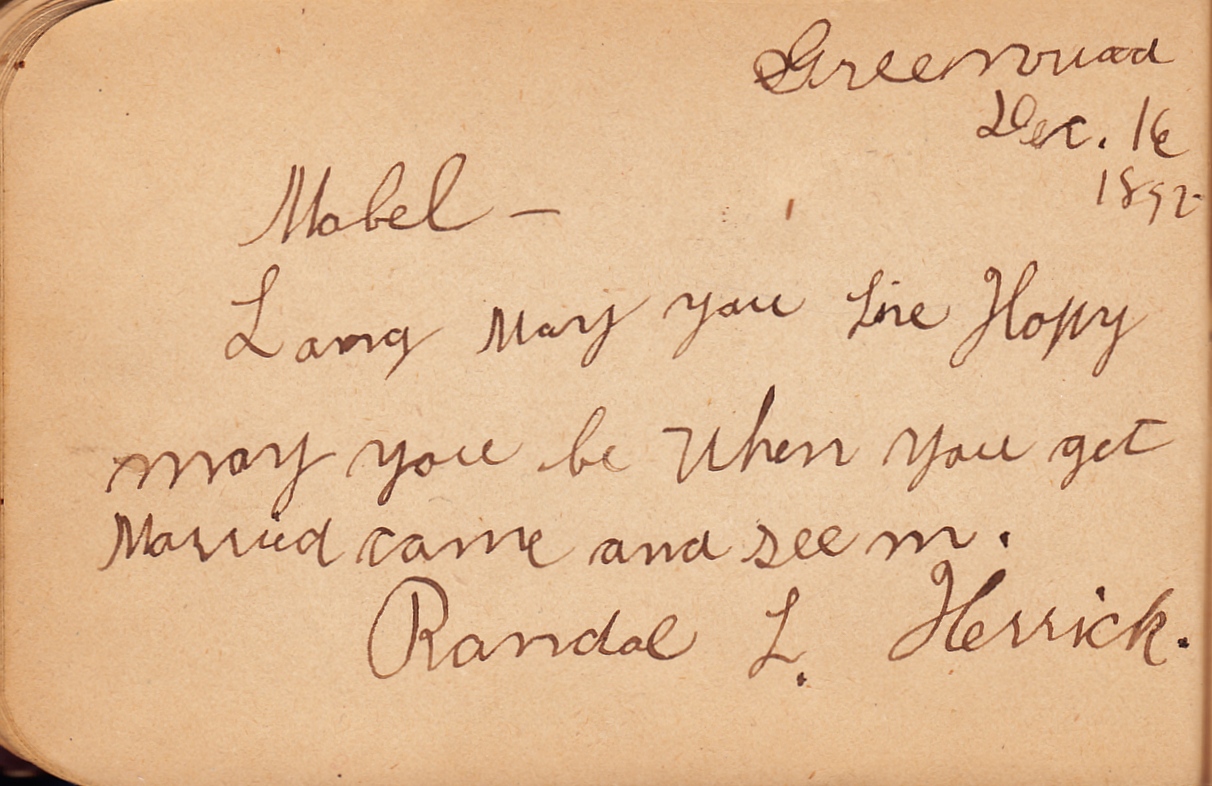 Randal Lionel Herrick (1879-1964) was Mabel's neighbor and cousin.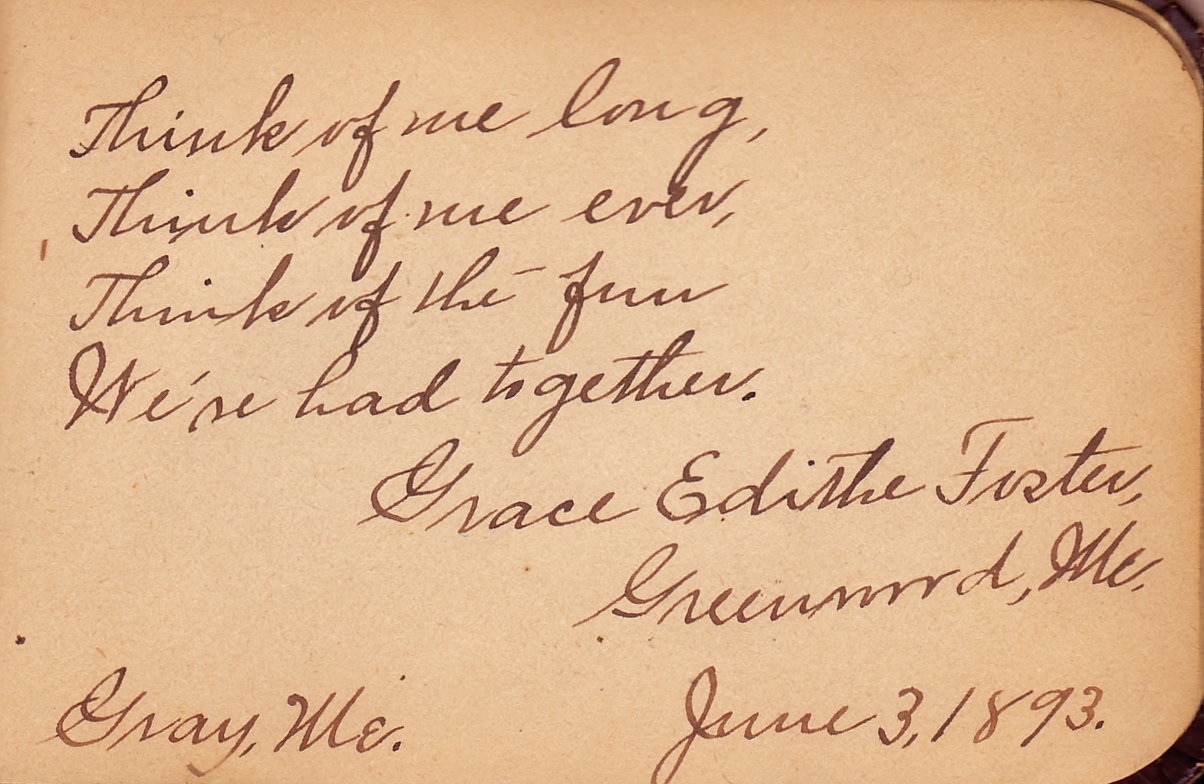 Grace Edithe Foster (1872-1899) was possibly another of Mabel's teachers.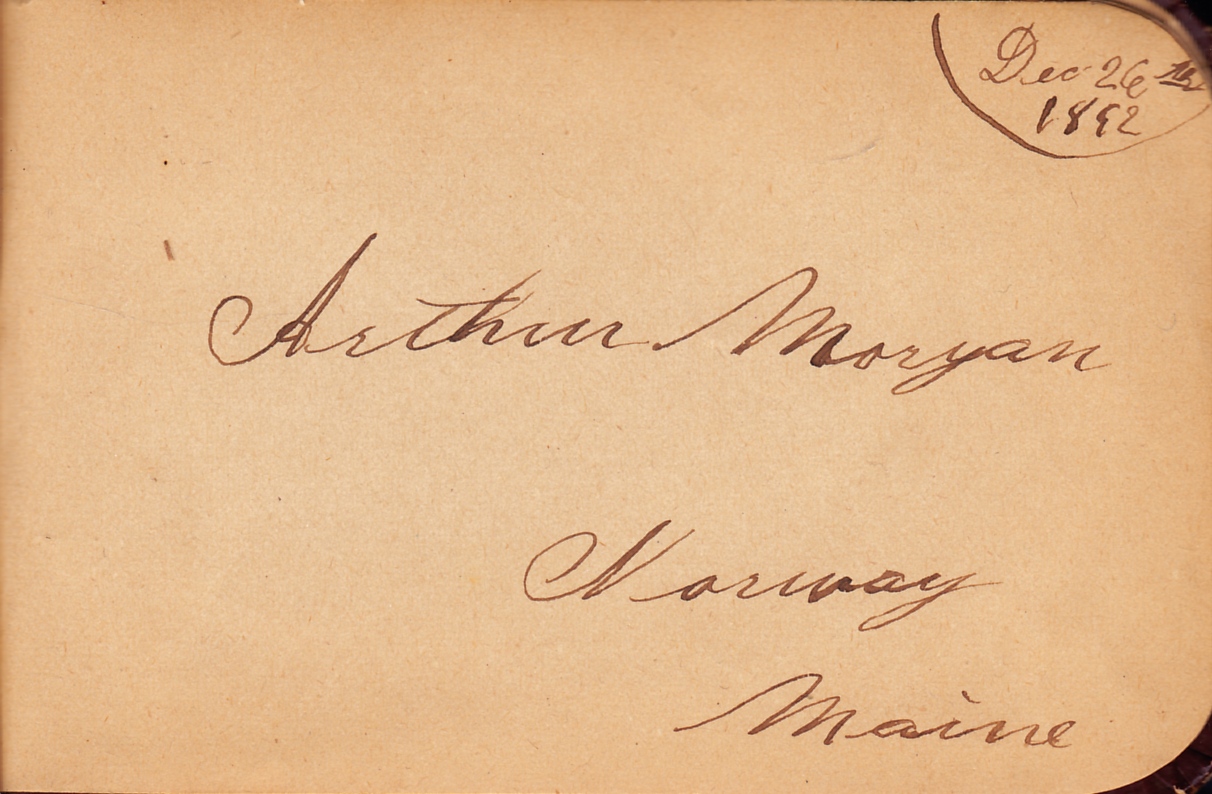 Arthur Harry Morgan (1875-1957) was Mabel's cousin and neighbor—the brother of Walter above.